In Sterling Heights, Michigan, a young voice touched many hearts at the New Dawn Academy's graduation. Jaxon Carter, 6, dedicated his speech to his late mother, making many in the audience shed tears.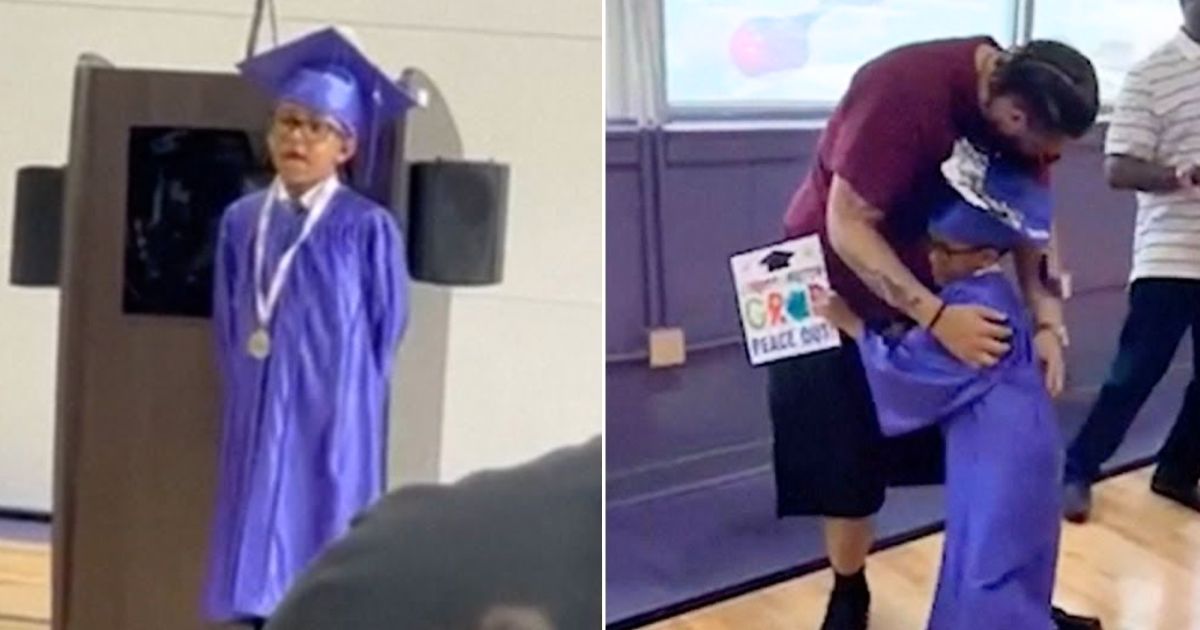 In July 2022, Jaxon faced a tragedy: his mother, Taryn Marie Gainey, died in an apartment fire. Soon after, he began kindergarten at New Dawn Academy. About the school, Jaxon's father, Justin Carter, said, "The school alone was a lifesaver."
When June rolled around, Jaxon was chosen to deliver a graduation speech. Initially thought to be a small address, it turned into a full valedictory speech. Jaxon prepared this speech with his grandmother, Linda Howard-Carter. They kept its contents a secret, even from his father.
In the memorable address, Jaxon recalled, "When I started kindergarten at New Dawn Academy in August 2022, I was a little 5-year-old who had lost my beautiful mother a month before." He went on to share his learnings and growth over the year, highlighting the support of his teacher, whom he described as having a "big heart."
Jaxon's father and grandparents have been his rock through these trying times. Expressing his love for his father, Jaxon said, "You are the best daddy ever, and I love you so very much."
The highlight of his speech was his tribute to his mother. "I dedicate my speech, good grades, all school awards, and my kindergarten graduation to my beautiful mommy, who I will always love and miss so very much," he said.
Witnessing this, Justin Carter was deeply moved. He shared, "The expressions, the words, everything that he was saying, you could see that he meant every word of it."
New Dawn Academy's principal, Conrad R. Koch, praised Jaxon's positive attitude. He noted how Jaxon always greeted him with a smile or a high-five every morning. "Whether it was the spelling bee, learning how to read, learning how to write his name, whatever the challenge was, Jaxon was able to meet it," Koch said.
Jaxon's story of resilience and love has deeply touched many, proving that strength comes in all ages.
"The Lord is close to the brokenhearted and saves those who are crushed in spirit." – Psalm 34:18