Man inadvertently saves four siblings from their burning home after he made a wrong turn.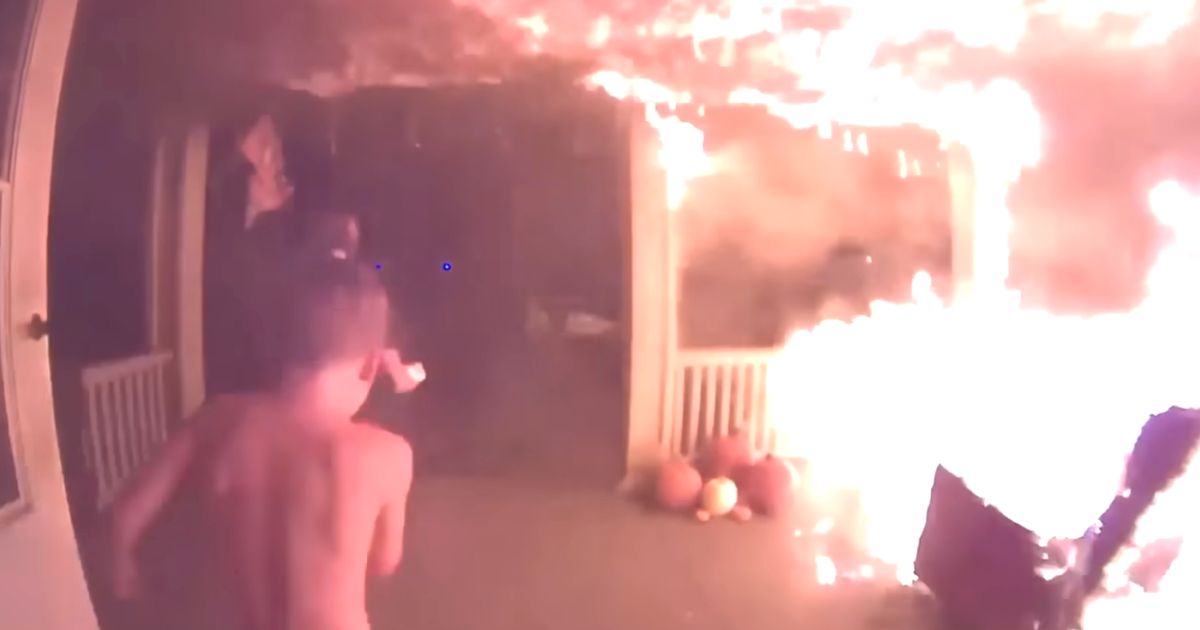 The incident took place at Red Oak, Iowa when Brendon Birt was driving after making a wrong turn and chanced upon the burning home.  Brandon jumped out his car when he saw the flames engulfing the house. He pounded on the windows to alert the occupants inside.
Inside the house was a 22 year old brother with his three other siblings who were unaware of the fire as the smoke alarm was also not going off. Brendon's quick action helped the siblings to get out safely and they were seen running out, on the video captured by the doorbell's camera.
The parents of the siblings who were out of town are grateful to Brandon and says that he is 'family' now. However, the house was totally razed to the ground.