Graduation day is an important milestone for every high school senior who wants to be able to graduate in front of family and friends.
One Kings High School senior thought she'd be seeing a video message from her dad, who serves as an Air Force sergeant, but instead, he turned up in person!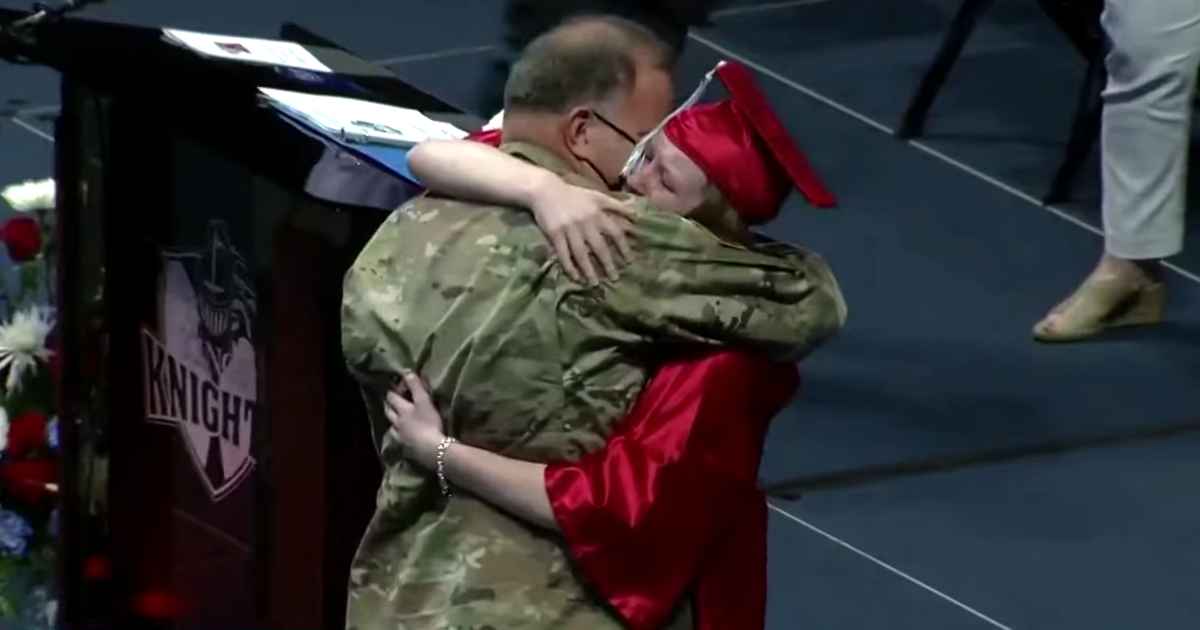 Grace Macke, a 2021 KHS graduate got the shock of her life at her graduation ceremony over the weekend. She didn't think her dad would be present on the occasion.
Her dad Master Sgt. Drew Macke was deployed to the Middle East in the fall, but thanks to the U.S. Air Force, he came home early to surprise her.
When Grace was called to the stage before her graduation ceremony along with her family, she thought she be viewing a video message from her dad, but instead, he arrived on the stage to surprise her.
What a beautiful surprise it was for Sgt. Drew Macke's family to meet him after a long separation, hope they are able to spend a lot of quality time with each other now.