In a selfless act, a mom of two revealed on Facebook that she would donate her kidney to a man she never knew.
Abbie Dunkle,35 from Highland, Illinois, saved the life of Ryan Armistead, a policeman from Missouri after seeing a post on her Facebook feed about him needing a kidney transplant.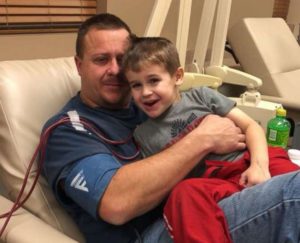 Armistead said, "She has gone above and beyond for saving my life and giving my wife and son the husband and father that they need and want to be around," He said, "I know now that I'll be able to see my son grow up. Before that, I didn't know how old he was going to be before it beat me down. It was scary to think of."
Armistead, a father of one, has a rare auto-immune disorder called IgA nephropathy since the last four years. His condition has damaged his kidneys and was told by doctors that he needed a transplant. His wife, Jessica, created a Facebook page to help find him a kidney, she even made signs, asking for anyone with type O-negative blood to call Barnes-Jewish Hospital in St. Louis, and get tested to see if they're a match.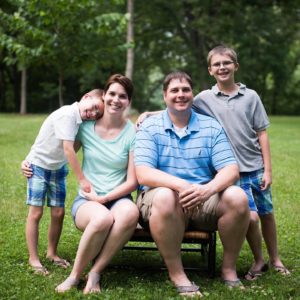 Dunkle, always wanted to be a kidney donor and finally got the chance when she came across Armistead's story on the local news. She said, "It was one of those things where I said well, I'll call the number and see where it takes me," Dunkle said. "He has a 5-year-old son, which is not that far in age from [my son]. This has kind of been on my heart to do for a while."
Dunkle got tested and was excited to learn she was a perfect match to be Armistead's kidney donor and even had the She even had the surgery date booked before messaging him on Facebook where she introduced herself and offered to be his donor.
Armistead was clearly moved, He said, "I literally fell to my knees and started crying. It had been such a long wait and then Abbie [Dinkle] contacted me she had already done everything 100 percent."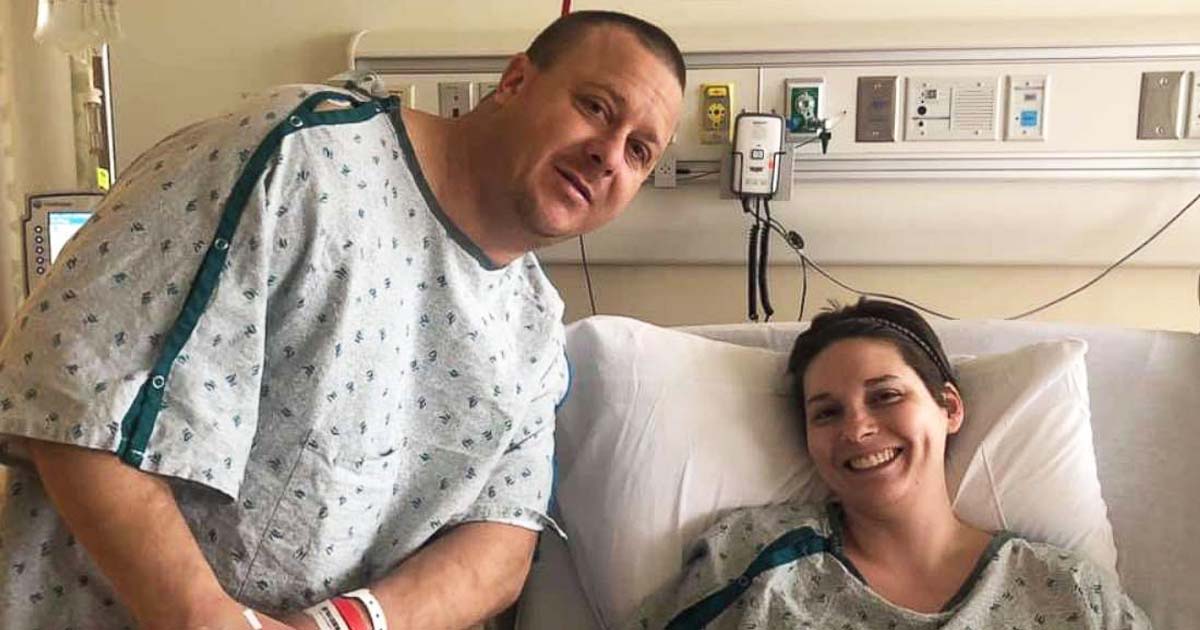 The surgery has been completed and now both families are good friends for life.