America's Got Talent launched into its 16th season and our frontline heroes got the opportunity to show us their talent.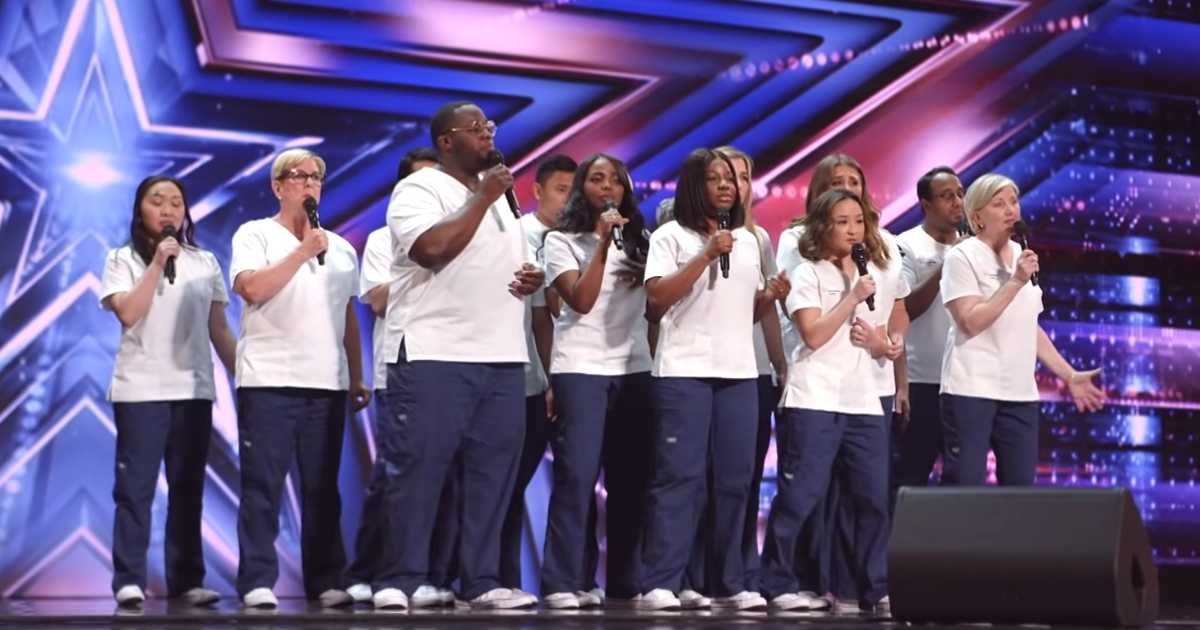 The new season saw the return of judges Simon Cowell, Howie Mandel, Heidi Klum and Sofia Vergara who in an interview promised that the show would be featuring many memorable performances.
And they did deliver with a stunning performance by Northwell Health Nurse Choir, a group of 18 nurses who worked during the pandemic at various hospitals in the New York City area.
Howie used his one and only Golden Buzzer for the season to take the nurses from audition directly to the Live Shows.
The 18 member strong nurses choir performed "Lean on Me," and what makes them so special is that they are all frontline nurses, not professional singers.
"We need you," Simon said. "The world needs you. It is going to touch a lot of people. I am going to remember this audition."
And Sofia added, "It was beautiful, heartfelt to see how you were moving around and having fun. It was dynamic. I loved it. It was perfection."
"I had chills when all of you were singing," Heidi added. "It was so beautiful to watch, especially the words to the song that we all have to lean on each other. I loved it."
But it was judge Howie who appeared to be moved most by their performance and stood up saying, "One word comes to mind. It is heroic in every way. What a perfect song. You stand by people you don't know. You watch horror and I just thought, 'I want to stand by you.'"
Saying these words, he inched closer to the Golden Buzzer and pushed it hard. "You are the most inspiring moment I have had in the last year, not only for who you are but for what you do," Howie added.
With that Golden buzzer, Northwell Health Nurse Choir goes straight to the live shows in Hollywood. What a beautiful renaissance of things for these frontline nurses who had to witness so much despair and death due to the pandemic last year.
But now with things looking better for America, they are using their voices to bring our country together, we really want our frontline heroes to go right till the finale and win it because they are the real winners.