A police officer's routine day took an unexpected and heartwarming turn when his wife creatively revealed that he's about to become a father.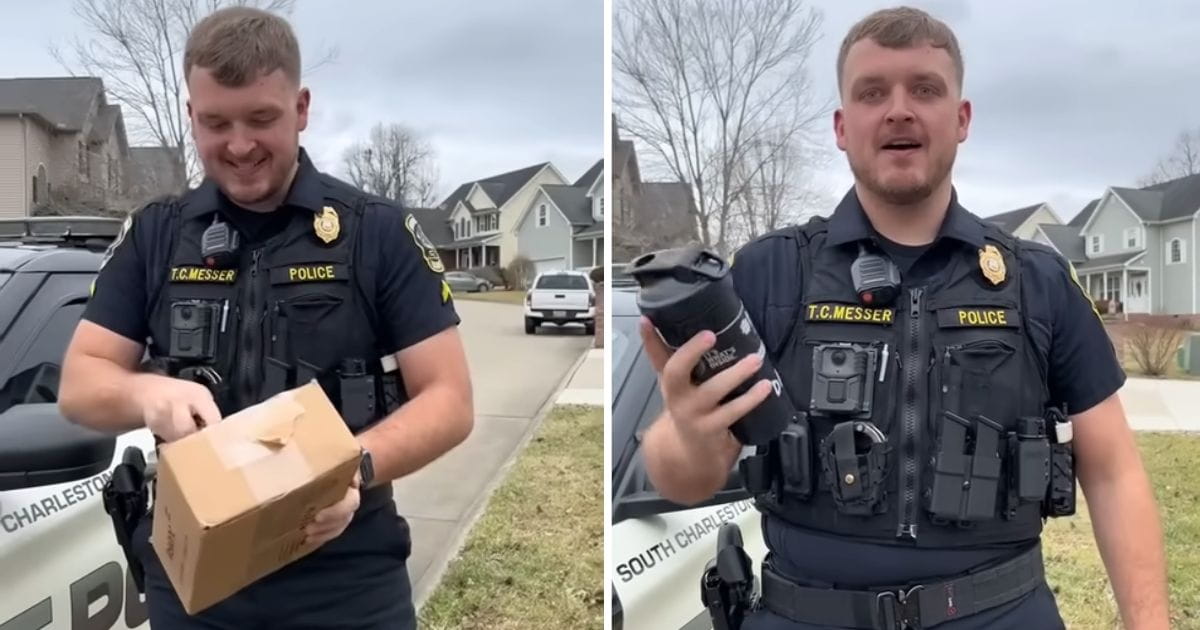 For many, becoming a parent is one of life's most cherished blessings. Witnessing the innocence of a child grow and evolve is a unique journey filled with wonder, challenges, and countless rewarding moments. For this officer, that journey was about to begin in a way he hadn't anticipated.
As the clip begins, viewers see the officer, in full uniform, driving hurriedly with his vehicle's lights flashing. The urgency suggests that he's responding to a distress call. Upon arriving, he is met by his wife. The question on his lips, filled with concern, was, "What seems to be the problem?"
His wife, calm amidst his concern, simply replies, "You got a package."
His immediate response, rooted in both curiosity and slight apprehension, is "Who's it from?" To which she playfully teases, "I can't tell you." But she quickly reveals that the surprise package is a gift from her.
Eagerly, he opens the package to find an elongated black cup with the word "DAD" displayed in gray lettering. Initially, the surprise doesn't fully sink in. However, as realization dawns, the officer is visibly overwhelmed with emotion. "You're joking me?" he manages to say, the weight of the news rendering him momentarily speechless.
"Children are a heritage from the Lord, offspring a reward from him." – Psalm 127:3