Born and raised in a Christian family, former make-up artist to celebrities after years of reckless living turns to Christ after a fatal accident.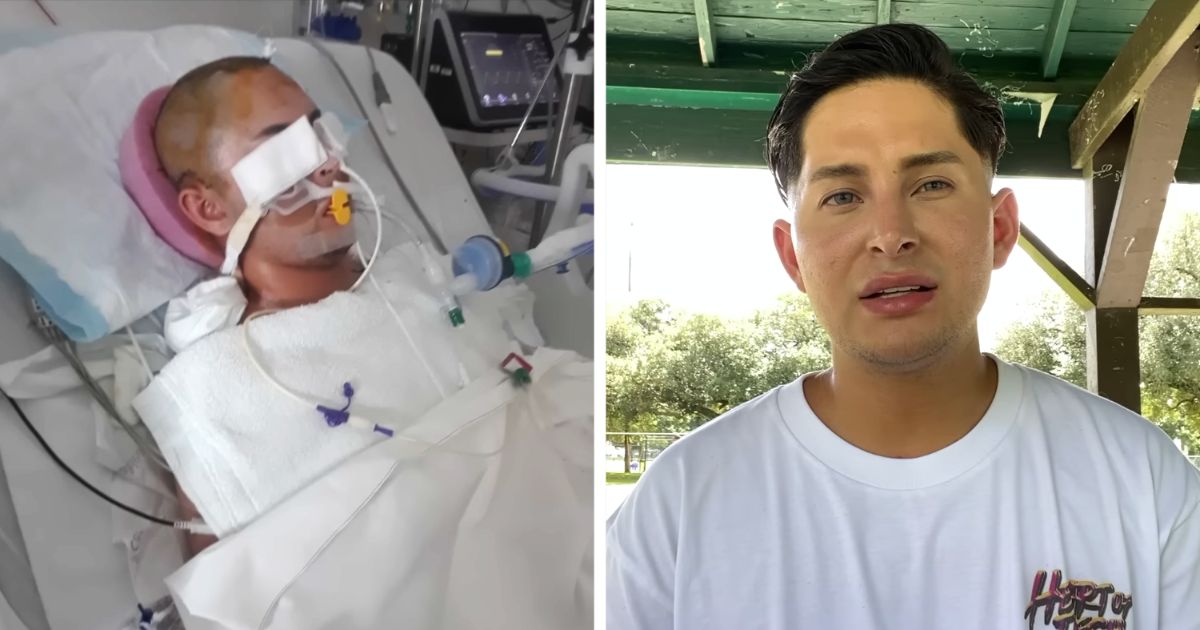 Samuel Rauda, started experimenting with drugs from high school and was drawn towards a fast-paced lifestyle. He gave into all the temptations and followed his hearts desire, only to feel hollow and drained of hope as it drags on.
"I was hanging out with the wrong people at the wrong time. No one was going to stop me. I was living my life according to me," he explained.
After high school, he moved to LA to work as a makeup artist only to become more engrossed into a decadent lifestyle. He was exposed to all kinds of drugs as he began to work as a makeup artist for big Hollywood names. And soon became addicted to all of it and spiraled down into a life of parties and drugs. He was after fame and seeking for popularity.
However, his parents kept in touch with him regularly and shared with him about Jesus every chance they got.
"I couldn't understand why I felt an emptiness inside and yet I didn't want anything of God. During the seven years that I was away from my home my parents always shared the Word of God with me and I knew that they were always praying for me. They never turned their backs on me, even though they didn't agree with the way that I was living my life."
In 2021, he fully embraced himself as a homosexual and shared his 'coming out' to his followers on social media.
Two months after that, Rauda's life took an unimaginable turn. He met a life threatening accident where he flew off of a moving vehicle and hit his head on a pavement after a late night party.
Unknown to him and his friends at that time, Rauda was suffering from multiple traumas in the head resulting from the fall. He was admitted to Mount Sinai Medical Centre.
According to the neuro surgeon, Dr. Smith, Rauda suffered from multiple head traumas which had resulted with blood inside and outside of his brain. And the blood outside, was creating a lot of pressure on his brain. A part of his skull was removed to drain the blood and then the swelling in his brain was also reduced to a certain extent, which otherwise would have killed him.
Whilst in the hospital, Rauda also suffered from a stroke and an infection making the situation even worse. However, four weeks later, he was able to go back to his home.
"I was happy to go home, but my heart was still on my career as a makeup artist," he said. "I remember my dad would attempt to give me the Word of God and have a conversation with me as a son, but for some reason, I began to feel a strong resentment towards my father. So I didn't want to hear anything about God. But the parents persisted in their prayers for their son.
Finally one night, Samuel broke down in tears and cried out to God "That night…I asked God 'if you are real I want you to change my life'," he said. The next morning, he woke up feeling a certain change in the spirit.
"I gave my life to Christ and this is the best decision that I have ever made," he expressed. "The burden had been taken off my shoulders. I was free from all the sins I had committed. For many years the devil had tried to destroy my life, but now I see how God was always there for me."
"I was looking at other religions and I didn't find any happiness in that. I now have found the true happiness that God gives," he explained. "God wants to save you. He wants to reach out to you."
I am a miracle and was given a second chance," Samuel Rauda said on YouTube. "I thank God for loving me unconditionally!".
I am the door. If anyone enters by Me, he will be saved, and will go in and out and find pasture. The thief does not come except to steal, and to kill, and to destroy. I have come that they may have life, and that they may have it more abundantly. John 10:9‭-‬10 (NKJV)