14-year-old, Sirine Jahangir gave a captivating performance of 'Salvation' on the stage of Britain's Got Talent 2020.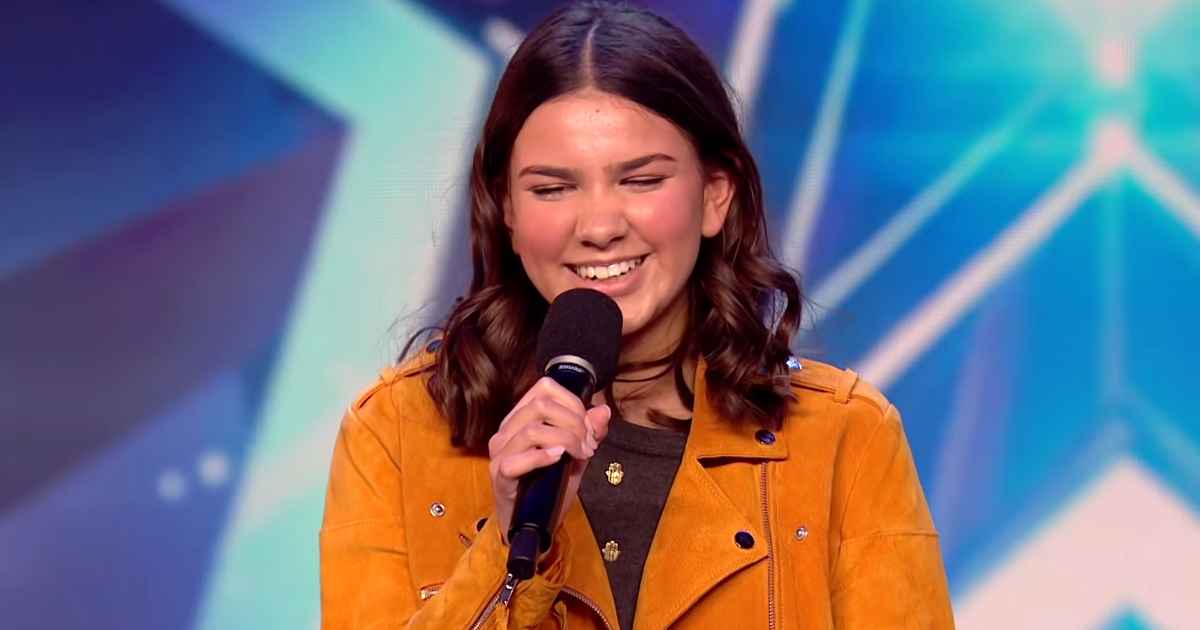 The visibly impaired singer said music is her vision and proved that music can bring salvation to people from all backgrounds.
Sirine Jahangir is a blind girl from London whose parents made sure that she saw as many beautiful things as possible before she became blind. There were trips to Disneyland scheduled in between hospital appointments made around the world to save her eyesight.
One image which lingered on in Sirine's memory was Simon Cowell's face. The 14-year-old was shaking with fear as she walked on to the BGT stage in front of TV's Mr Nasty.
She said "I remember watching Simon on television and thinking he looked scary. It sounds like he's quite different now, he's definitely nicer."
Her parents realized that she had a problem with her eyes when one day she dressed up as a pirate, aged five, and as soon as a patch covered her right eye she could no longer see.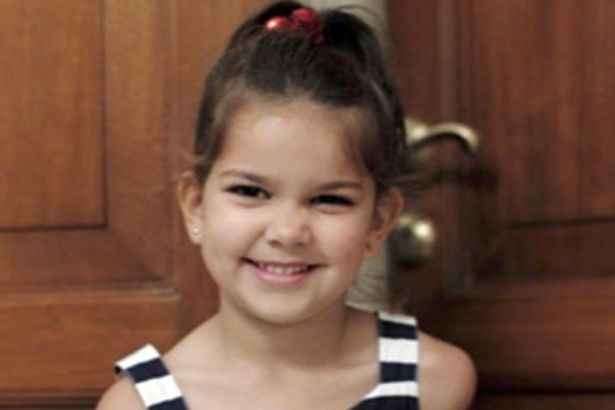 Four years later, and after a lot of medical procedures she lost all vision in her right eye. She says: "When I lost my sight, I like to think I got new gifts. I used to like dancing, but when I became blind I spent more time singing and playing piano.
"So although I was trembling with nerves when my dad walked me on the BGT stage, I just hope I can prove to other visually impaired people they don't need to give up their dreams."
During the performance, Jahangir's younger brother and mother were visibly emotional as she played the piano and sang her heart out.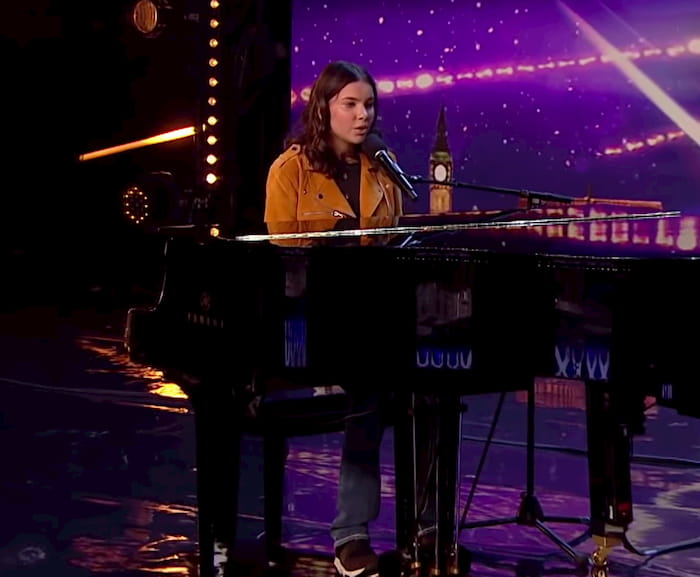 The judges' comments began with David Williams, who said: "Well done Sirine. What you couldn't see was the whole of the Palladium on their feet applauding you because they loved that."
British singer Alesha Dixon congratulated the young singer on her performance. "What a sweet, sweet girl you are, my heart is just melting. You are so nervous but it's completely understandable because it's such a massive deal and you sang beautifully."
Amanda Holden simply said: "I just found the entire audition so poignant, so beautiful and you just exude lightness, it was just brilliant."
Simon Cowell asked her the reason why she was so nervous, Sirine said, "I only do school performances so this is something completely new and being able to sing right now is such a big opportunity and I don't want to waste it."
"Good for you," Cowell said before adding: "I think I should be the first person to say yes."
Sirine got straight-four yeses from all the judges which meant that she will advance to the next round comfortably. We pray and hope that she finds her purpose and calling in life through this mega platform of BGT.