Social media often gets a bad reputation for its negativity and shallowness. But every once in a while, we hear a story of people using online communities to make a positive impact on someone's life, and this story is one of those.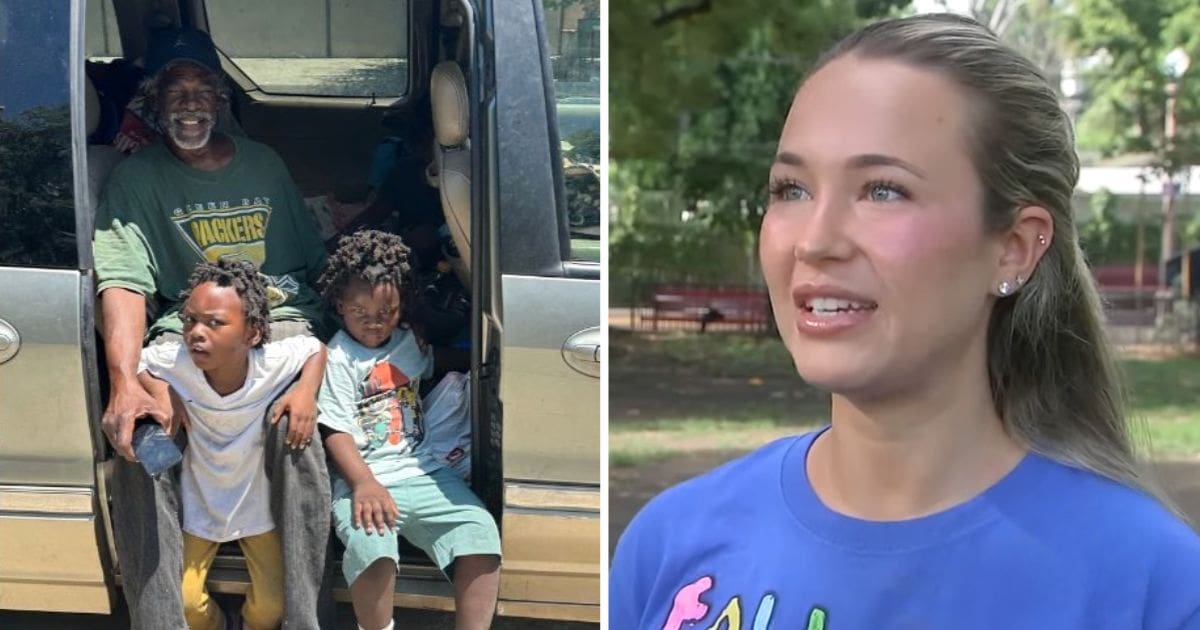 Jackie Gansky is a social media influencer with a massive following on TikTok and Instagram. She recently used her online presence for a remarkable act of kindness that changed the lives of a struggling family forever.
In late July, In late July, she crossed paths with Hugh Murray and his three young sons, aged 3, 5, and 6. They were living in a van in a Los Angeles area park. Upon hearing their story, she felt a call to help the family in need.
At that time, Hugh and his children had been homeless for seven long months, enduring unimaginable challenges and hardships. Without hesitation, Jackie extended a helping hand by offering to pay for Hugh and his children to stay in a motel for several nights.
Jackie didn't stop there; she shared the story on her social media pages. In just two days, Jackie and her dedicated followers raised an astonishing $40,000 through a GoFundMe page.
But the generosity didn't end there. As of today, more than 4,000 people have donated, raising more than $104,200 to support Hugh and his three children. Through a heartfelt message on the GoFundMe page, Jackie expressed how these funds were used to provide shelter, food, and clothing for the family. Moreover, she was able to secure a new car for Hugh after his old van broke down.
In September, another life-changing milestone was achieved. With the incredible support of the online community, Jackie found an apartment for Hugh's family, covering their rent for an entire year.
Thanks to Jackie and the compassionate hearts on social media. Hugh's three children are now attending school for the very first time in their lives.
"Beloved, let us love one another, for love is from God." – 1 John 4:7