Carla Long, a grandmother of seven, was driving in Chester County, Pennsylvania when her car skidded over an icy spot and turned over, leaving her trapped inside and hurt. She honked her car and screamed for help but nobody heard or stopped to help her.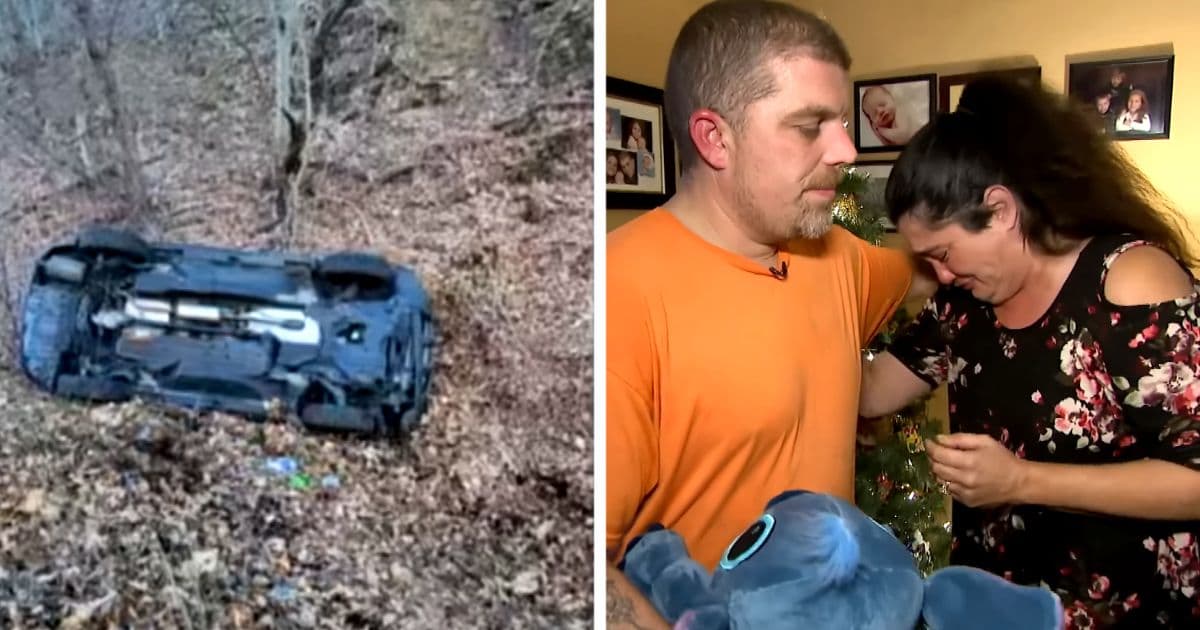 It was until Robert Williams, a truck driver who was driving along the way took notice of the overturned car and came to her rescue. The panicked grandma was kept calm by Robert's voice as he made the 911 call that saved Carla. While he was making the call, a truck also slid over the same icy spot and drove toward Robert, ramming the car, and nearly killing them both.
However, before Carla or the cops could thank him, Robert had left the scene, and ever since she had been trying to identify the man that saved her and thank him for his help.
" I wanna hug him; I owe him everything", said Carla, her eyes filled with tears as she recollects the harrowing incident. Carla finally got to meet the man that saved her, when she was reached out by a friend of William's son, who had seen the video of the incident.
She then traveled to Clifton Heights, Pennsylvania to meet Robert and was all emotional as she finally got to hug him and expressed her immense gratitude for keeping her calm and saving her by calling emergency service. The family also joined in with the emotional reunion and Robert's wife could not have been more prouder of her husband.
As a way of saying thanks, in the spirit of Christmas, she also presented a stuffed animal to Robert to be kept under the Christmas tree.