A 13-year-old boy named Jacksen Proell in Minnesota has touched many people with a kind act. During a game of 'ding dong ditch' with his friends, Jacksen decided to do something different. He approached a doorbell camera and shared a caring message.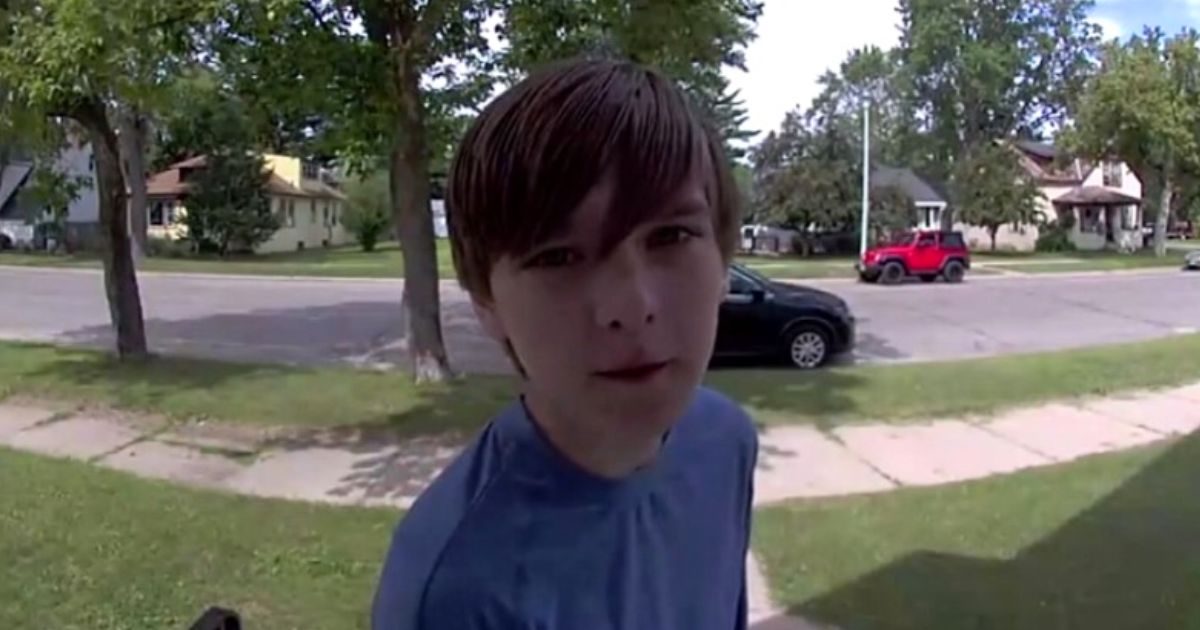 "You matter, all right? There's always gonna be someone that cares about you. And you're a good person. No matter what people say, you matter. Whoever you are, you matter to someone. Just keep that in mind. Don't forget that," he said.
Ashley Mann, the house owner, heard Jacksen's message while she was on vacation. She was moved by his words and decided to share the video on TikTok. Soon, the video went viral and was seen by millions of people, including Jacksen.
"I'm not trying to get famous or something like that. I was just trying to say something nice, and now, this is happening. So, I'm just kind of going with it," said Jacksen.
Watch the inspiring TikTok video below.
His mom, Carissa Proell, was proud of him. She mentioned how Jacksen always stands up for kids who are being bullied. She was not surprised by his kind act.
Many people on TikTok thanked Jacksen for his message. Some even said that his words changed their lives. Jacksen, his mom, and Mann are now connected on social media and plan to meet soon.
Jacksen's story shows us how a simple act of kindness can touch many hearts. His message reminds everyone that they matter.
"Be kind to one another, tenderhearted, forgiving one another, as God in Christ forgave you." Ephesians 4:32