It was love at first sight for Oksana Balandina and her partner of six years with who she shares two children. But a mine explosion in March left her without both of her legs and 4 fingers on one hand.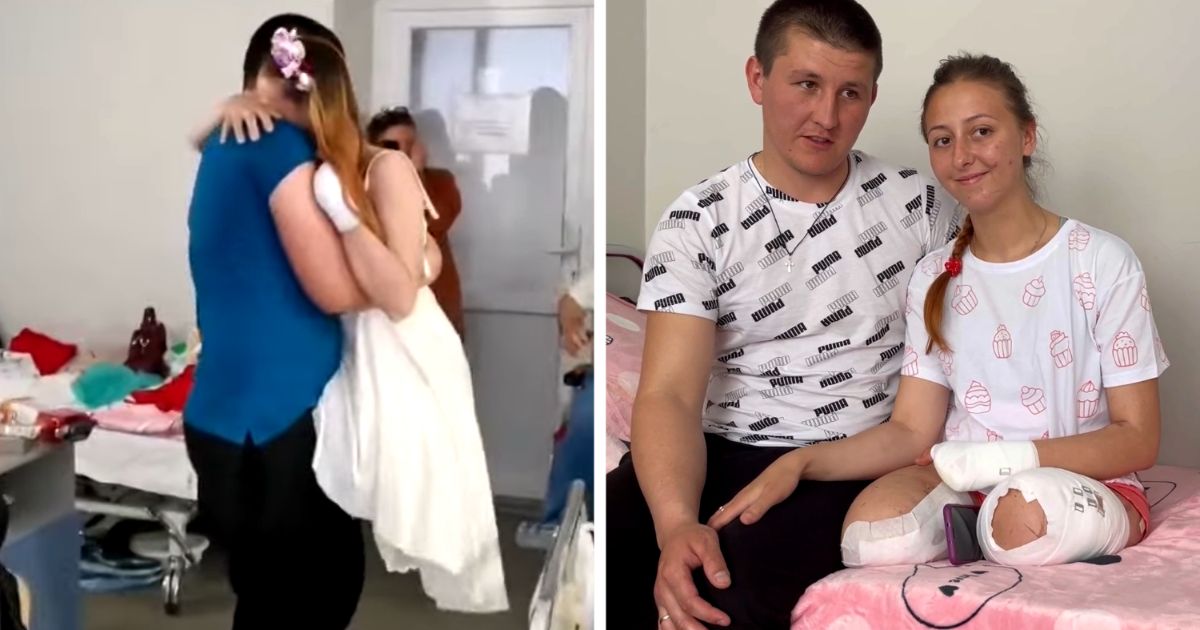 Oksana works as a nurse in Ukraine and lost her limbs after a landmine exploded near her. She said that they were walking back home when she stumbled upon an unexploded mine.
Oksana survived the deadly attack and was sent to Dnipro where she had four surgeries. Oksana says she lost interest in living after losing her limbs but found a reason to do so when she would look at her two children and partner.
The couple tied the knot in the hospital recently in the presence of their two kids and the wedding cake was prepared by hospital staff for the couple.
She credits her family for her new life after almost losing it in a deadly explosion where her partner Viktor Vasylyev escaped without any injuries.
They both recently got married at the hospital where she was being treated and the video of the wedding has gone viral on social media.
The ceremony was held for Oksana and her partner, Viktor who said she was a very strong person and that when the explosion happened Oksana was the one who was in charge and gave directions on what to do.
A tweet shared on social media read, "This wedding is taking place in a hospital. The bride is a 23-year-old nurse, Oksana, who lost both legs and some fingers in an explosion."
The tweet continued, "The newlyweds have been together for six years. We wish them countless happy years to come. Ukraine stands strong thanks to people like them," read the tweet.
Let us congratulate the newlyweds and wish them and their children a lifetime of love and togetherness.
Matthew 19:4-6 "'Haven't you read,' he replied, 'that at the beginning the Creator 'made them male and female,' and said, 'For this reason, a man will leave his father and mother and be united to his wife, and the two will become one flesh'? So they are no longer two, but one flesh. Therefore what God has joined together, let no one separate.'" (NIV)